Olivier Perrin – The Brave Little Economist (Switzerland) –
Dear reader,
"The good news is that you know where the money is"
This sentence is Amelie de Montchalin MP who sent her to a banker's office in late January.
This money is yours: she talks about life insurance and current accounts (yes, she even wants your current account).
And Amelie, who worked at AXA until last year, asks his former comrade to take your money to place in the "productive economy" … That is to say, on the stock market , in French SMEs .
It is dripping with good feeling and especially madness .
We immediately launched a grand petition to denounce the state's hold on your current account (see below).
And less than a week later, already the news is right: the stock markets around the world are in crisis.
So today, I have a very simple question to ask Amelie: do you still want to ruin us?
It is URGENT to prevent this massacre.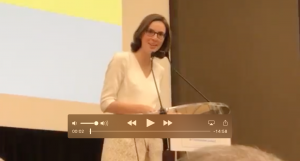 In advance, I thank you for your commitment,
With all my dedication,
Olivier Perrin
-Read more at www.le-vaillant-petit-economiste.com (French)-
Related Posts
« Gold: The Real Life Bitcoin The Age of Inflation Is Coming »